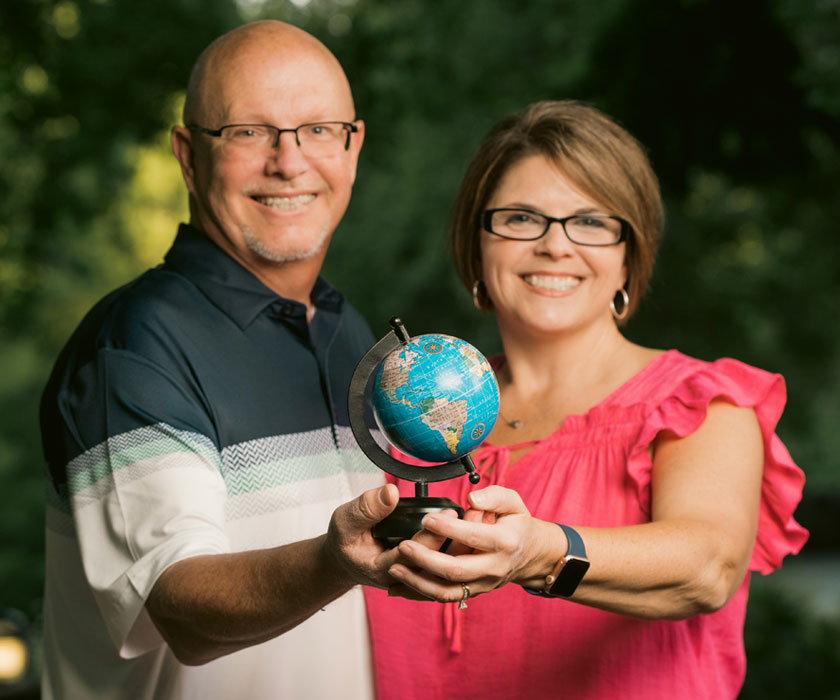 Mike & Amy White
Mike and Amy White are owners of Dreamy Destinations By Amy, LLC.   They are excited to work this business together full time as it has been a dream of theirs.   Amy has been in the travel business since 2010 and in Jan. of 2019, Mike left his full time job to work for the travel agency full time.   He handles onboarding of new agents, as well as marketing and selling.   Along with agent training, Amy also works with clients to plan trips to their dreamy destinations.    They have a 16 year old daughter and they love to travel and spend time as a family.   They have travelled often to Disney and the Caribbean.   They plan trips to all different locations including the South Pacific (Fiji, Bora Bora, Moorea), Australia and New Zealand, Italy, Ireland, Scotland, Hawaii, Alaska, Caribbean, Mexico, and many other destinations including Disney and Universal!
Contact Amy at Amy@dreamydestinations.travel
Contact Mike at Mike@dreamydestinations.travel
---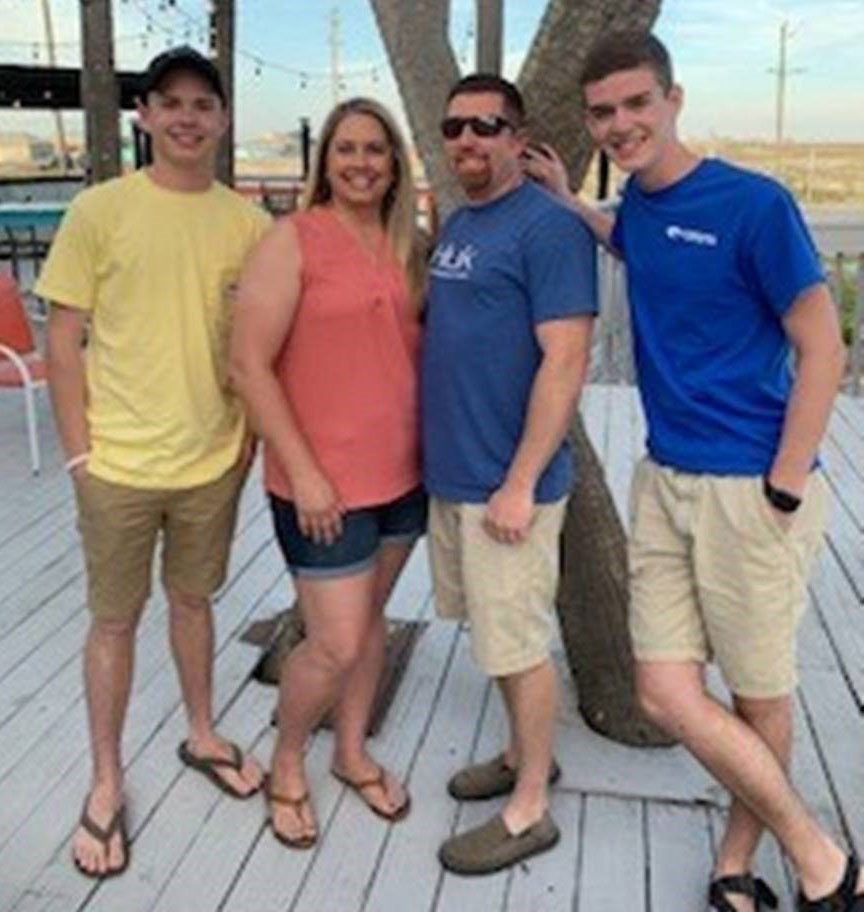 Carrie Childers
Hi, My name is Carrie Childers, I have been a travel agent since 2018. I have always loved planning trips with my husband and boys. We've taken the best adventures and made so many lasting memories together. Travel for me always meant a really carved out, intentional time to just have fun together. As my boys became older teenagers I decided to become a travel agent because I wanted to help others make these lasting memories with their families and friends. It brings me so much joy to know that the trips I help plan for my clients will be one they talk about for years. I specialize in Disney, Universal, All Inclusive Resorts, and honeymoon planning. So whatever adventure you are up for taking, I'm ready to help you plan!
Contact Carrie at Carrie@dreamydestinations.travel
---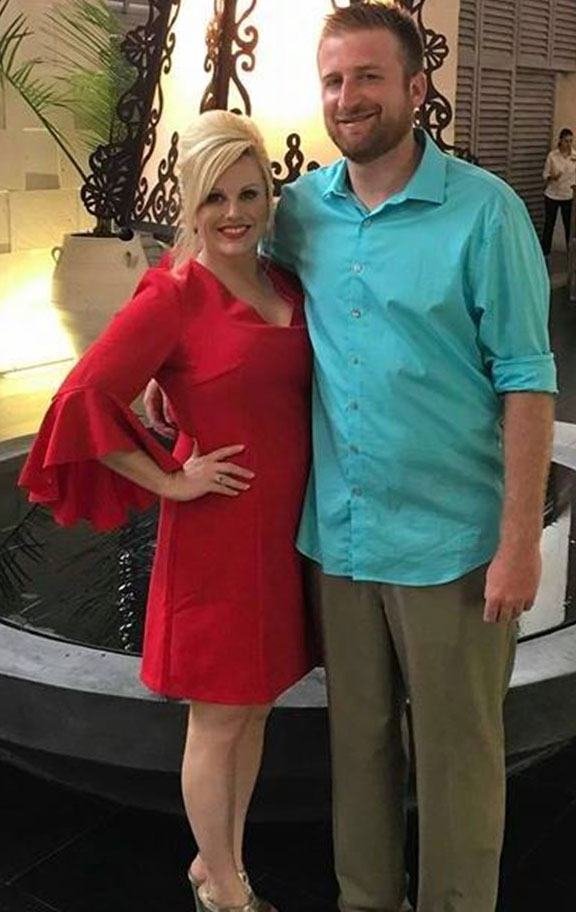 Kristin Fekete
Hi! My name is Kristin Fekete and I would love to help you plan your next vacation. I have been in the travel industry since July of 2016. I absolutely love to travel and I believe that traveling should be a tradition. I specialize and am certified in Disney, Cruises, and All Inclusive Resorts. As your travel agent, I take care of everything for you. I work with you to plan and book your perfect vacation. It cost you absolutely nothing to use my services. Please message me today to begin working on your Dream Vacation.
Contact Kristin at kristin@dreamydestinations.travel
---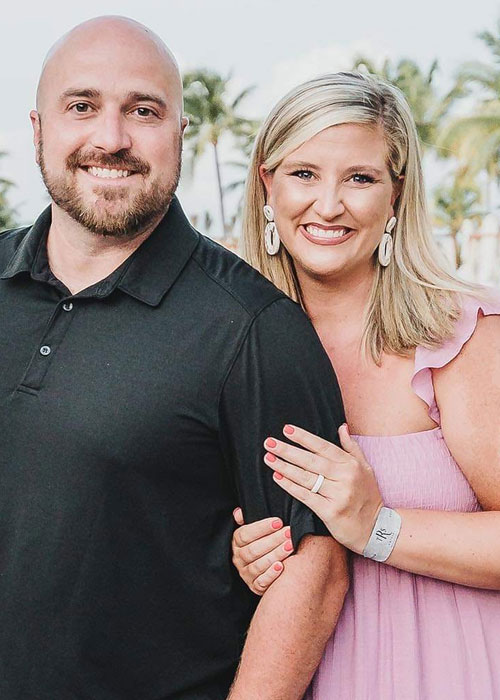 Felicia Graf
Felicia Graf is originally from Hawesville, Kentucky and currently resides in Lyman, South Carolina. Felicia and her husband, Bo own and operate AudioGrafs, where they specialize in DJ, Photo Booth, Live Entertainment, and Travel. She works closely with her newlyweds and families to create personalized vacations to make their dreams come true. Felicia is a CSS (Certified Sandals/Beaches Specialist). She enjoys spending time with her family.
Contact Felicia at Felicia@dreamydestinations.travel
---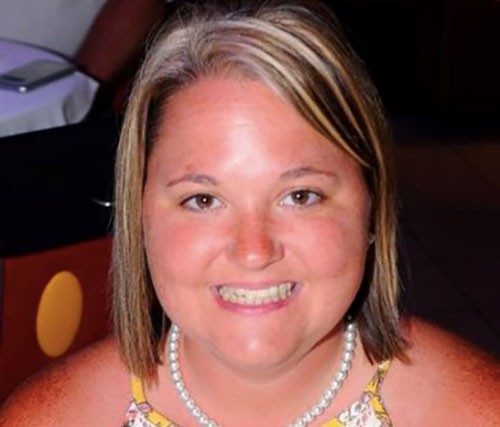 Amber Hill
Hi, My name is Amber Hill. I have been a travel agent since 2016. My passion and love for travel is what got me started. I believe everyone deserves to have vacations of a lifetime. Whether thats a family trip to Disney, cruising the caribbean or relaxing at an all-inclusive resort.
Contact Amber at Amber@dreamydestinations.travel
---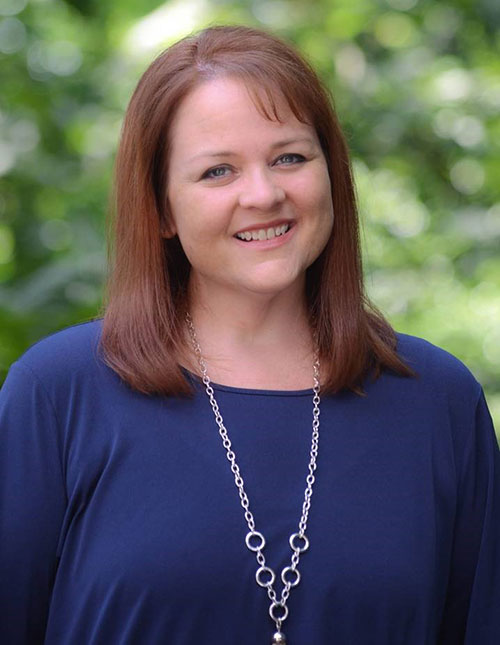 Lisa Thomas
Hi, My name is Lisa Thomas. I have loved to travel since I was a little girl, and I am one of those people that believes the best vacations begin with the planning. After planning so many vacations for family and friends, I realized the travel industry was a perfect fit for me. One of our favorite family vacations is cruising. There is just something about being in the middle of the ocean and seeing nothing but blue for days that leaves me speechless. We also love all things Disney! As a family, we have been Annual Passholders, as well as, enjoyed Disney Cruise Line vacations. I am a graduate of the College of Disney Knowledge and enjoy sharing my experience to help others have a seamless family vacation. I truly enjoy helping families take amazing vacations so they can explore more of the world, relax and create memories that last a lifetime.
Contact Lisa at Lisa@dreamydestinations.travel
---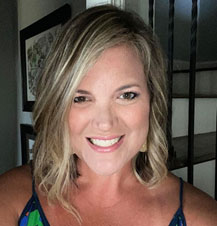 Kris Rush
Hi! My name is Kris Rush. I live in North Alabama with my husband and two children. I have always loved to travel; however, as a retired military spouse, I quickly learned to value purposeful time away with my family. Whether Australia, Disney, the Caribbean, or cruising, our vacations allowed for us to slow down, reconnect, and make memories. As your travel agent, I look forward to helping you plan dreamy vacations of your own! I will use my experience and knowledge to make your dream a reality, your only responsibilities….relax and have fun!! Happy Travelling!!
Contact Kris at Kris@dreamydestinations.travel
---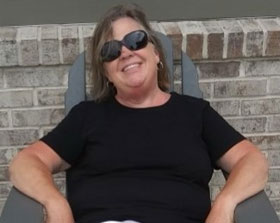 Caroline Anneaux
Caroline Anneaux has been with the travel industry for several years, but her passion for travel goes back to childhood.  Every chance she gets, she is on the road, a plane or a boat going somewhere fun and exciting!  She specializes in cruises and all inclusives, but she is happy to help with all of your travel needs – Disney, Universal, European trips, river cruises, weekend trips and more.  She loves traveling with friends and family and plans trips down to the smallest detail. Her goal is to make your vacation go as smooth as possible and for you to be ready to book your next one as soon as you return home.  When she isn't traveling, you will find her in the upstate or the lowcountry of South Carolina – both places she considers home. She's a published journalist and spends time writing articles and blogs about all kinds of human interest stories and travels.
Contact Caroline at Caroline@dreamydestinations.travel
---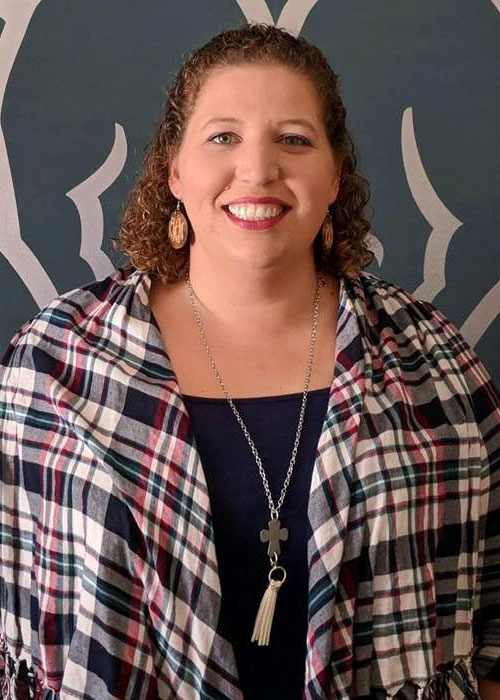 Krystal Hill
Hello, My name is Krystal Hill, I am originally from a small town in SC but our family currently resides in Troutman, NC. I am married to my high school sweetheart and we have 3 amazing children together. I am a teacher by trade but currently I stay home with our toddler. My love of travel started when I was young with my grandfather, he always said, "Have car will travel!" and that's what we would do every summer as a family. Those memories are etched in my mind and bring so many smiles to my face and warmth in my heart. I love that we are making a lot of those same memories with our children now. We love to go to Disney and on Cruises. Experiencing the world with our children is something we will never forget. I look forward to helping your family make many long lasting memories for years to come!
Contact Krystal at Krystal@dreamydestinations.travel
---
---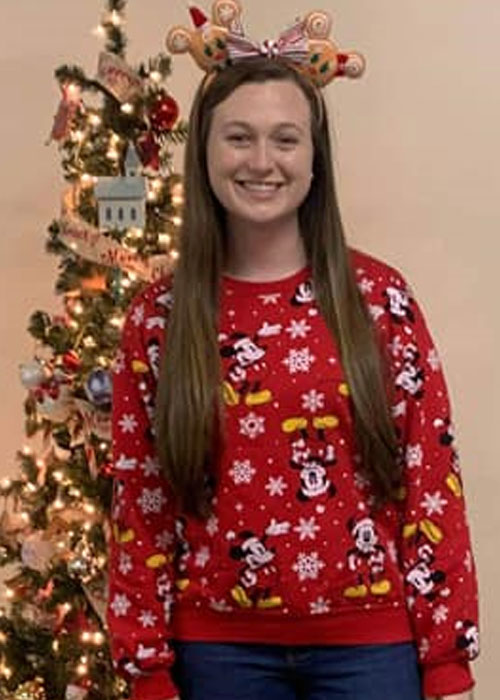 Tori Goubert
Hi! My name is Tori Goubert. I've loved traveling and planning vacations for as long as I can remember, and I am super excited to have recently become a travel agent! I'm originally from Easley, South Carolina, but I am currently living in Fort Worth, Texas. In addition to being a travel agent, I am also a middle school theatre teacher. My husband and I love to travel and make it a big priority in our lives. You can usually find us snacking our way around a Disney Park or hiking in one of the US's 63 national parks. For me, travel is about spending intentional time making memories with loved ones and seeing the world outside of my home. Every time I visit a new place, I feel like I learn something new about myself and about the world around me. I am very passionate about helping people plan trips that may be out of their comfort zone or somewhere that they have never visited. I want to make travel as easy and accessible as possible for all of my clients.
Contact Tori at tori@dreamydestinations.travel
---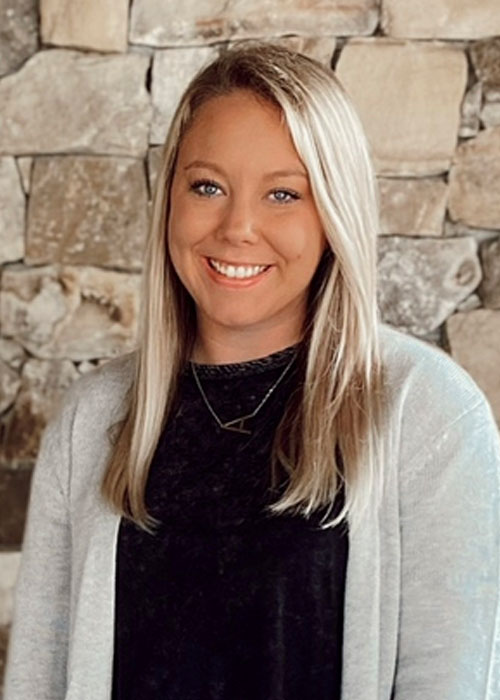 Ashton Tate
Hi, my name is Ashton Tate! I am from Liberty, SC! I started in the travel industry in early 2022 and I specialize in Disney vacations! My love for Disney is what got me into this business. I visit Disney a few times a year and have made lifelong memories with my family there so it is my goal to help other families make magical memories as well! Although I specialize in Disney, I can help you with other destinations, such as a cruise or all inclusive resorts!
Contact Ashton at Ashton@dreamydestinations.travel
---
---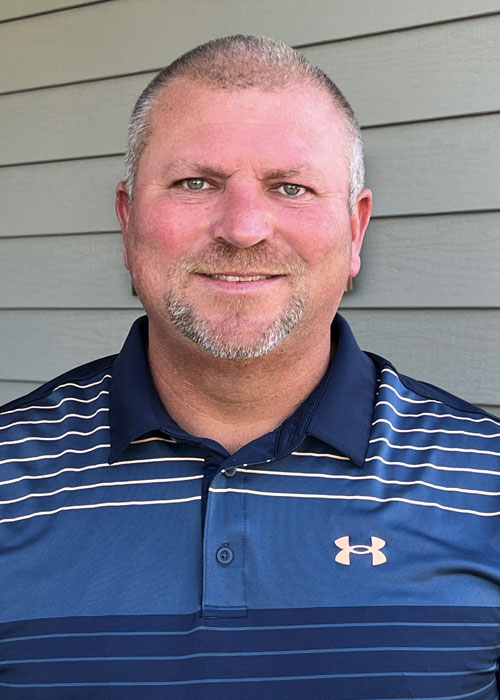 Geromy Criswell
I am a sales consultant for Morton Buildings. I worked for Morton for 20 years now, 17 of those were on the crew side before moving into sales. My family and I have always loved to travel and my move into sales with Morton has given me the opportunity to pursue being a travel advisor. As my family and I have traveled over the years, I hope to use those experiences to help individuals choose the best destinations for them and their family.
Jessica and I have been married for 26 years now. Jessica is a full-time NICU nurse in honor of our youngest daughter, Macie. Our oldest daughter, Mackensie, has graduated with her Masters Degree in Fashion and Retail Marketing. She currently lives in Florida and works for the Neiman Marcus Group. Our family as a whole enjoys traveling, boating and anything else water related. Even our two dogs, Mosby and Sadie, love the water as much as we do. Outside of those I enjoy fishing and the outdoors. We always seek out amazing water destinations and outdoor adventures when traveling.
Contact Geromy at Geromy@dreamydestinations.travel
---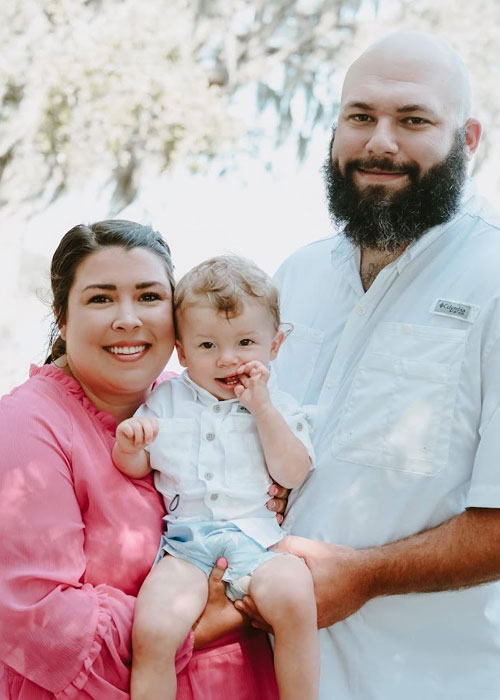 Autumn Phillips
Hi, my name is Autumn and I can't wait to help you plan your next vacation! I am from the Upstate of South Carolina where I live with my husband, Noah, and my toddler son, Lawson. With my background in customer service and my love for travel, this career felt so natural for me. I am a type A planner in my own life, so I find so much enjoyment in helping others plan their dream vacations. Family time is so important, and I love helping families create lifelong memories. I am certified in Disney and Universal vacations and specialize in all-inclusive. I can't wait to work with you!
Contact Autumn at Autumn@dreamydestinations.travel
---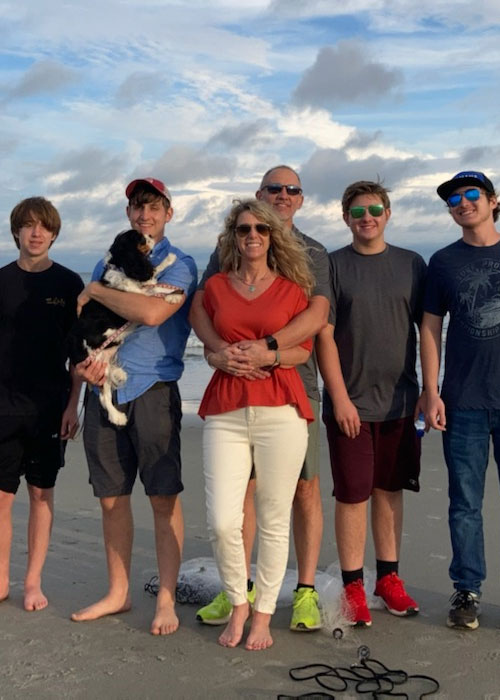 Tracie Burton
Hello fellow travelers, my name is Tracie Burton. My very first love was the beach, which has led to a passion to serve others in helping them to make their dream vacations come true. I have been married to Chris for over 25 years and we have four sons who range in ages from 16 to 23. We are a close family and love to travel together. Whether you are running off into the sunset for your honeymoon or just looking for a fun girls trip, I am here to help you plan the vacation tailored for you and be your advocate while you are overseas.
Contact Tracie at tracie@dreamydestinations.travel
---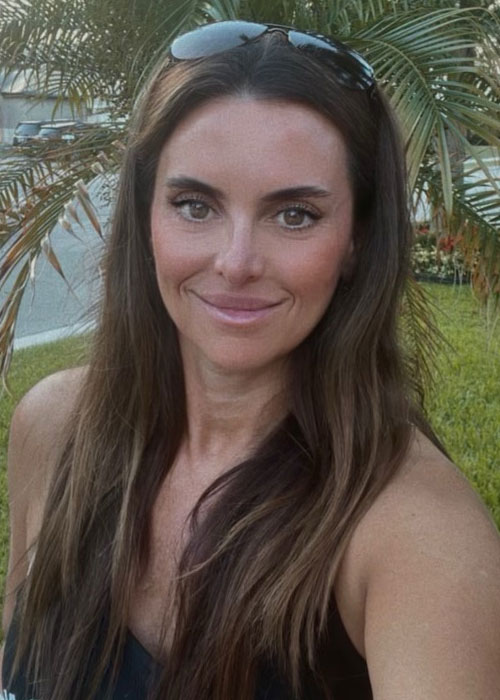 Amy Loffredo
Amy Loffredo is a graduate of The University of Alabama where she earned a degree in Communications. She has worked in marketing for two of Atlanta's top ration stations. She is married and has two children and they have lived in Georgia, South Carolina, Florida and and Tennessee over the years. She needed something she could do from anywhere and has always had a passion for traveling so she joined the Dreamy Destinations team Im February of 2021. She currently resides in Franklin, Tennessee and her hobbies include spending time with her family, yoga and taking care of her two French bulldogs. Her number one priority for her clients is to allow them to take a dream vacation but still stay within their budget. Contact Amy Loffredo at amyloffredo@dreamydestinations.travel
---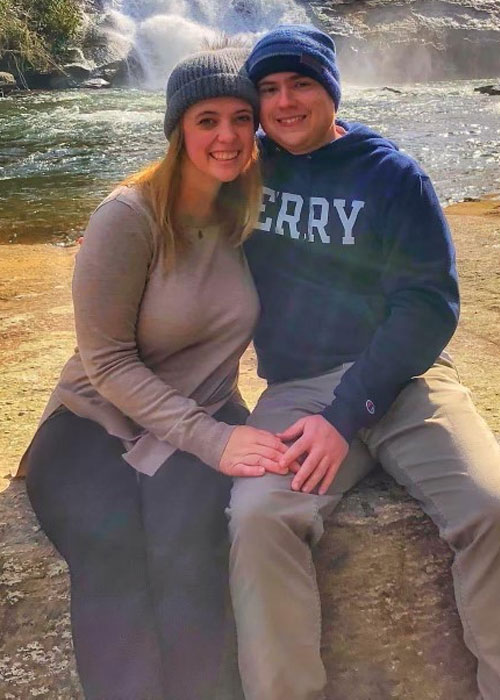 Anna Claire Smith
Hi! My name is AnnaClaire Smith. I am a native of Pickens, South Carolina and now live with my husband in Kennesaw, Georgia, where I work as a middle school science teacher. I believe travel is a valuable part of life and that everyone should have the opportunity to get out and see the beautiful world around us. No matter your adventure, I am here to help you plan an unforgettable experience and make lifelong memories with your loved ones!
Contact Anna Claire at annaclaire@dreamydestinations.travel
---